From shelter to fashion: Upcycling tent offcuts
Structural social issues can be addressed in many ways, for instance by leveraging the power of fashion. This February we gave a guest lecture to students of The College of Fashion & Design (CFD) in Dubai about the humanitarian supply chain and the possibilities of collaboration to create social impact.
CFD is the first accredited college in Dubai and is part of a wider movement to position Dubai as a fashion capital, nurturing local, regional and international talent in the field of fashion. The students were challenged by NRS Relief's representatives Wieke de Vries and Lee Ria Villahermosa on how they can use the power of fashion to address social issues, raise awareness about the global refugee crisis, and create social impact.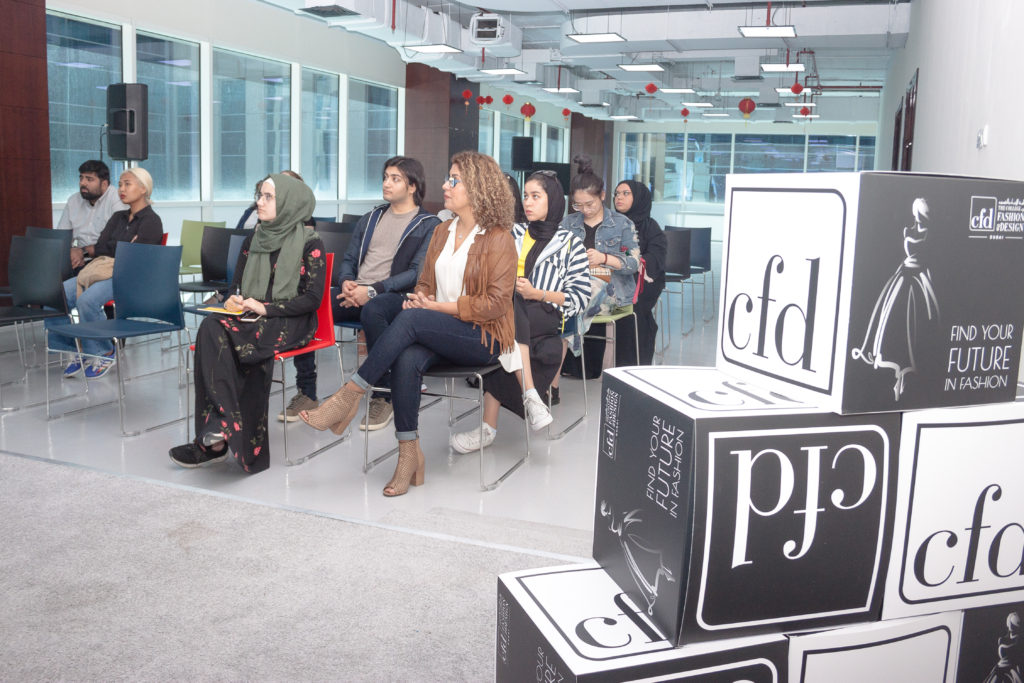 Bag full of hope
It is not the first time the NRS Relief CSR team has used the power of fashion to bring the refugee crisis to the fore. In an effort to continuously reduce waste and its environmental footprint, we have launched #TentTotes, an upcycling project that promotes sustainable humanitarian supply chain while raising awareness. The students are challenged to come up with solutions to create even bigger impact through design, using tent fabric such as poly-cotton and mud flap PVC.
#LoveCoats project turned thermal blankets into high fashion
On World Refugee Day 2017, NRS Relief partnered with renowned British fashion designer Helen Storey to empower Syrian girls living in Za'atari refugee camp. NRS Relief donated 1,000 meters of thermal blanketing material to Professor Storey, who facilitated a design workshop with the TIGER (These Inspiring Girls Enjoy Reading) Girls. The #LoveCoat project aimed to use fashion and design to develop technical skills to make warm, fashionable clothes to battle the harsh Jordanian winters. Click here for more information about this iconic project: