Multipurpose tents serve as field hospital in Mozambique
One month after Cyclone Idai made landfall in Mozambique, NRS Relief has witnessed its multipurpose tents being put to good use in Buzi, one of the areas hit the hardest by the storm's winds and flooding. The tents, which we supplied to our client Samaritan's Purse prior to emergency, currently serve as emergency field hospital to provide critical medical care for those suffering from cyclone-related injuries and illnesses.
Samaritan's Purse first opened the field hospital on April 4, treating patients for illnesses such as high blood pressure, fever, cough, and lacerations from the cyclone. 
According to its website, "the new facility features an outpatient clinic, pharmacy, lab, operating room, and in-patient wards, including one for labor and delivery." The hospital has expanded the capacity of the local Buzi hospital, which was damaged in the storm.
In disaster zones such as Mozambique, it is important that emergency shelters are of high quality to survive tough environments. Our 24/42/72 sqm Huggy™ tent series offers rectangular framed tents that are waterproof, fire retardant and UV-stabilized. Designed to act as temporary schools and medical facilities in emergency situations, the tent's high ceilings, oversized windows and good ventilation serve as an effective structure to accommodate multiple patients.
As of April 19, Samaritan's Purse medical team has treated more than 2,100 patients and delivered ten babies. They are planning to open a second maternal ward to meet the growing number of expectant mothers.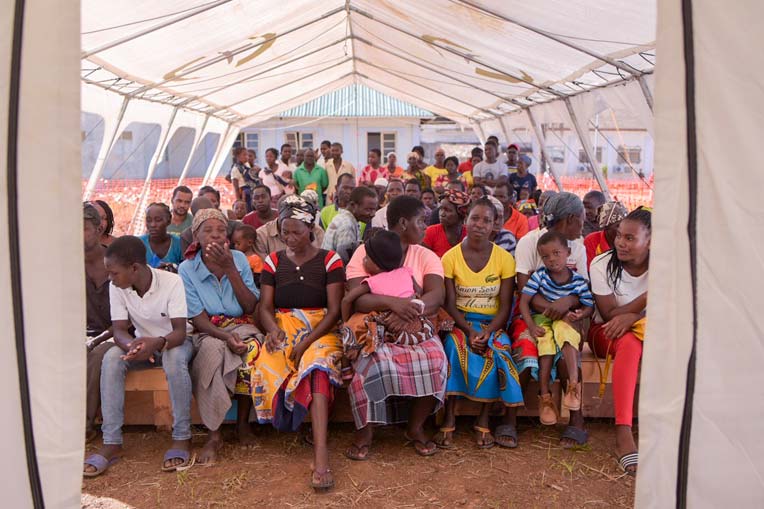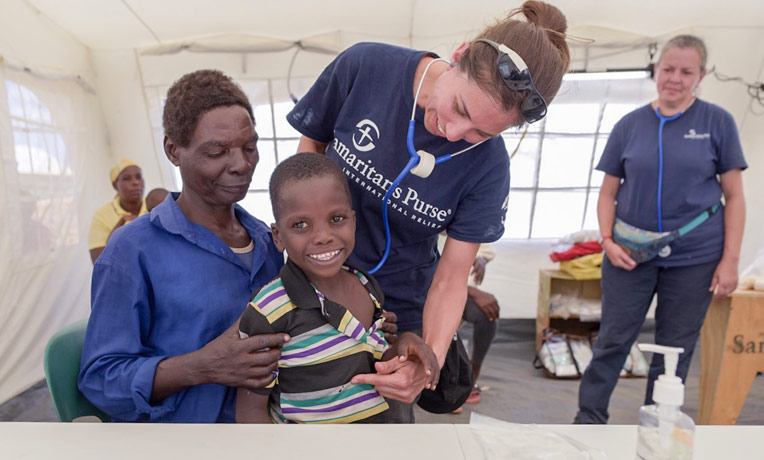 Emergency field hospital opens, expanding medical care in Mozambique. All images courtesy of Samaritan's Purse.
To date, an estimated 1.85 million people remain in urgent need of humanitarian assistance, including 1 million children and more than 70,000 pregnant women.
Samaritan's Purse continues to provide emergency relief and medical care for the affected populations, as well as meet the patients' emotional and spiritual needs through ministry partners on the ground. For more information about their ongoing response, visit their website at www.samaritanspurse.org.