Peace Doves spread their wings again
NRS Relief joined hands with Empathy Action and our women stitchers in Pakistan to revive our #peacedoves as bookmarks to be given as corporate gifts, sending out a message of peace, love and reconciliation all over the world
Recently, we held a joint workshop with a UK-based NGO Empathy Action and our women stitchers in Lahore to breathe a new life into our much loved #PeaceDoves. During the session we discussed what peace means to each of the women, and why it is important to revive this message of peace in the form of #PeaceDove bookmarks. It was a continuation of 650 handcrafted doves made last year from upcycled offcuts of our refugee blankets and tarpaulins, that carried messages of peace, love and reconciliation.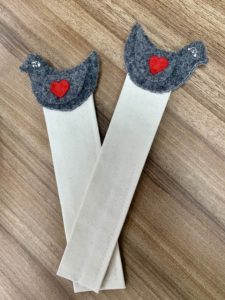 Our #PeaceDoves spread their wings all over the world, in the form of party favors and wedding gifts, corporate gifts for NRS Relief's clients and stakeholders, toys for school children in the UK and more importantly, to displaced Rohingya refugee children in Bangladesh.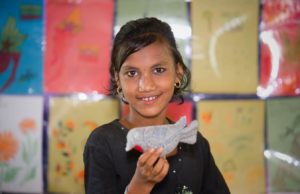 Recently, we decided to give the #PeaceDoves a new life as decorations on top of bookmarks to be given as corporate gifts. These unique gifts are also made from upcycled refugee tent and blanket off-cuts, raising awareness around the unprecedented number of forcefully displaced people in the world, and the need for peace in today's turbulent times. Watch the video below to catch a glimpse of the #PeaceDove Bookmarks workshop held recently in Lahore:
Like the #PeaceDoves, the bookmarks are also proudly crafted in collaboration with women stitchers from our manufacturing unit in Lahore who also told us what peace means to each one of them;
The #PeaceDoveBookmarks give wings to a message of peace and reconciliation, so vital for our world today.