Rohingya refugee children receive #PeaceDoves on World Peace Day
Art exhibition and #PeaceDoves distribution held in Kutopalong camps by the Danish Refugee Council
To mark World Peace Day on 21 September and as part of NRS Relief's #PeaceDoves campaign launch, NRS Relief partnered with Danish Refugee Council (DRC) to run an art exhibition in three refugee camps within the Kutupalong area in Bangladesh.  More than 300 Rohingya refugee children participated in the contest that highlighted peace and hope in conflict settings.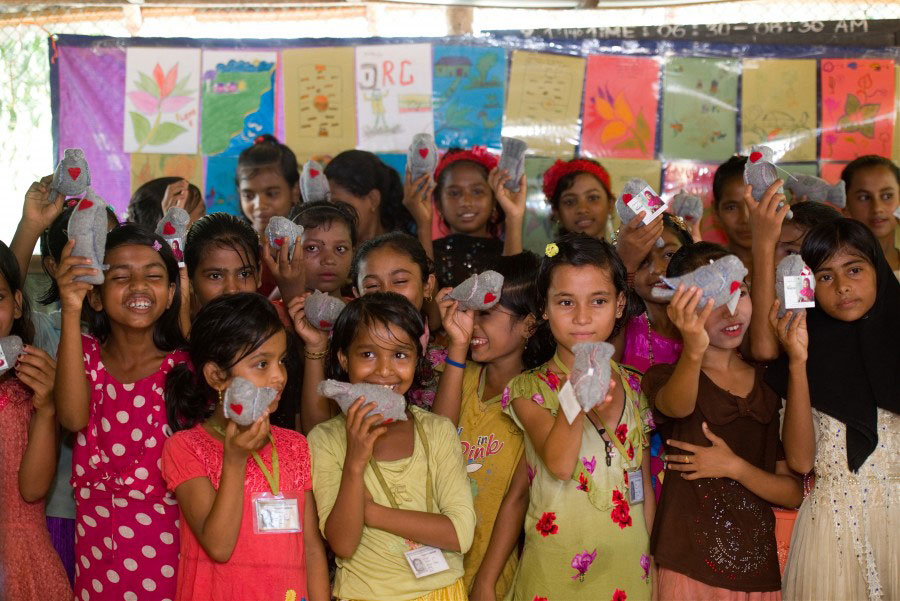 Children whose photos have been selected under top 150 were awarded with cuddly dove-shaped toys made from upcycled aid blanket and tarpaulin offcuts. Each unique dove has been handcrafted by our skilled women stitchers at our Pakistan factory to give wings to a message of peace and reconciliation, so vital for our world today.
Eight-year-old Anjuman, one of the photo contestants at Kutupalong camp, said:
"I am very happy with this dove. I like it so much."
One of the children's guardians, Idris, commented:
"After having this dove, children will be happy to go to school. This dove is one kind of achievement for them."
Reza, Child Protection Assistant, at DRC, also remarked:
"The #PeaceDoves have put smiles on the faces of the children. They were so excited, and they loved these doves and making plans to take it back home (whenever they go back home)."
The #PeaceDoves project is NRS Relief's latest CSR-driven awareness campaign that creatively and responsibly transforms production waste into messengers of peace. The campaign aims to spread 'messages of peace' and addresses critical issues such as the refugee crisis, sustainability and the private sector's contribution to achieving a more peaceful society.
See full-depth coverage on Arab News