Unprecedented rise on global refugee numbers alarms international community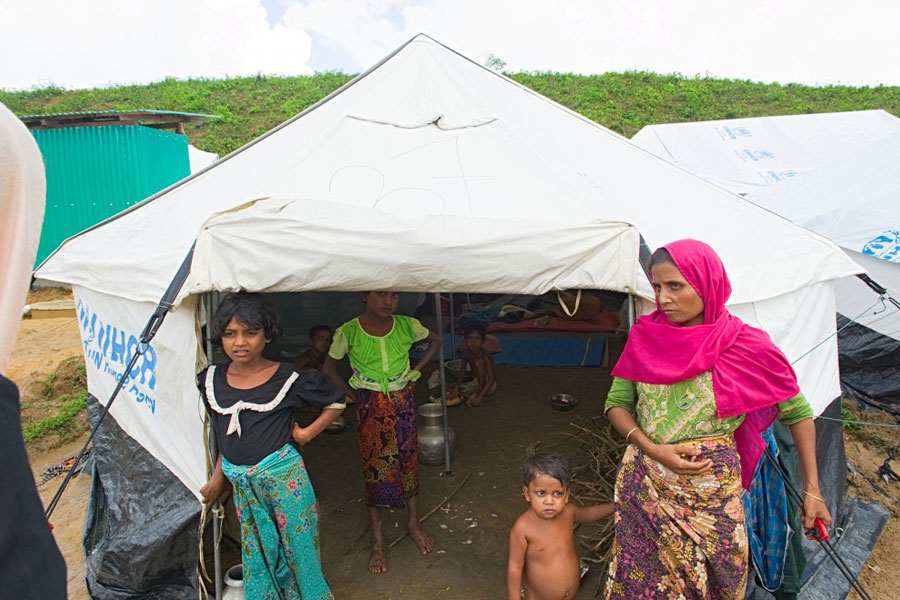 A Rohingya refugee family stays inside their temporary shelter during our field assessment visit in Kutupalong camp, Cox's Bazar, Bangladesh, in October 2017.
Among the 68.5 million were 16.2 million people who became displaced during 2017 itself, either for the first time or repeatedly – indicating a huge number of people on the move and equivalent to 44,500 people being displaced each day, or a person becoming displaced every two seconds', the agency added.
UNHCR identifies 68.5 million people as 'forcibly displaced' worldwide broken down between 25.4 million refugees escaping conflict and persecution, 40.3 million internally displaced people and 3.1 million of asylum seekers. The number of refugees has increased by 2.9 million people in a single year, something unprecedented to the international humanitarian community.
A staggering 85% of refugees are currently in developing countries. Those nations struggle to offer support for these populations, with four out of five refugees residing in countries next door to their own.  Of the 25.4 million refugees, more than two-thirds come from Syria, Afghanistan, South Sudan, Myanmar, and Somalia. For the fourth consecutive year, Turkey hosted the largest number of refugees worldwide, 3.5 million people.
Children under 18 years old represented about half of the refugee population at 52%. A conservative estimate taking into account new applications, asylum-seekers and refugees places 173.800 unaccompanied and separated children in that group – a heartbreaking statistic.
The UN High Commissioner for Refugees, Filippo Grandi, reinforces the need for new and more comprehensive approach 'so countries and communities aren't left dealing with this alone'. He pleads to all countries to support adoption of the new 'global compact on refugees' at the upcoming UN General Assembly this year and work together on conflict resolution. UNHCR vehemently states that wars are major drivers to human displacement and the current situation shows very little progress towards peace.
"It's time to do things differently."#WorldRefugeeDay message from UN @RefugeesChief Filippo Grandi. pic.twitter.com/SPS78HcWqJ

— UN Refugee Agency (@Refugees) June 20, 2018