Viva Family Tents serve as temporary homes in earthquake-stricken Albania
On 26 November 2019, a 6.4 magnitude quake struck Thumane and Duress, killing 16, injuring 600 and displacing over 1600 people. As one of the first humanitarian respondents to the disaster, IHC and its member organizations coordinated to ensure efficient deliveries of shelter and core relief items. Our Viva Family Tents have been deployed to serve as temporary homes for the affected population as part of the post-disaster relief operation.
Our family tents were provided through a series of airlifts by IHC, made possible by the generosity and support of the UAE Ministry of Foreign Affairs and International Cooperation.
Video courtesy: International Humanitarian City
Yesterday IHC's shipment of relief items reached Albania. The fast response is a tribute to the efficient coordination of IHC members: IFRC, UAE-RC, and UNHCR with all operations supported by MOFAIC pic.twitter.com/r0k8xsFjd2

— IHC (@IHC_UAE) December 8, 2019
Post-disaster relief and emergency shelters must be of premium quality not only to survive in harsh conditions, but also to ensure safety, human dignity and protection for those who have lost their homes in an instant. Our Viva Family Tents are designed to do just that. Suitable for a family of 5 people, these tents are waterproof, rotproof, UV-stabilized and fire-retardant (optional). Reflecting on the post-disaster destruction, a local woman, commented: "We cannot enter into our homes because it is not safe, naturally, we are facing many problems". Her response brings to light the significance of shelter solutions that serve temporary homes for displaced families in post-disaster relief effort. We are proud to have met the shelter needs of our Albanian beneficiaries at a critical juncture.
photo courtesy: International Humanitarian City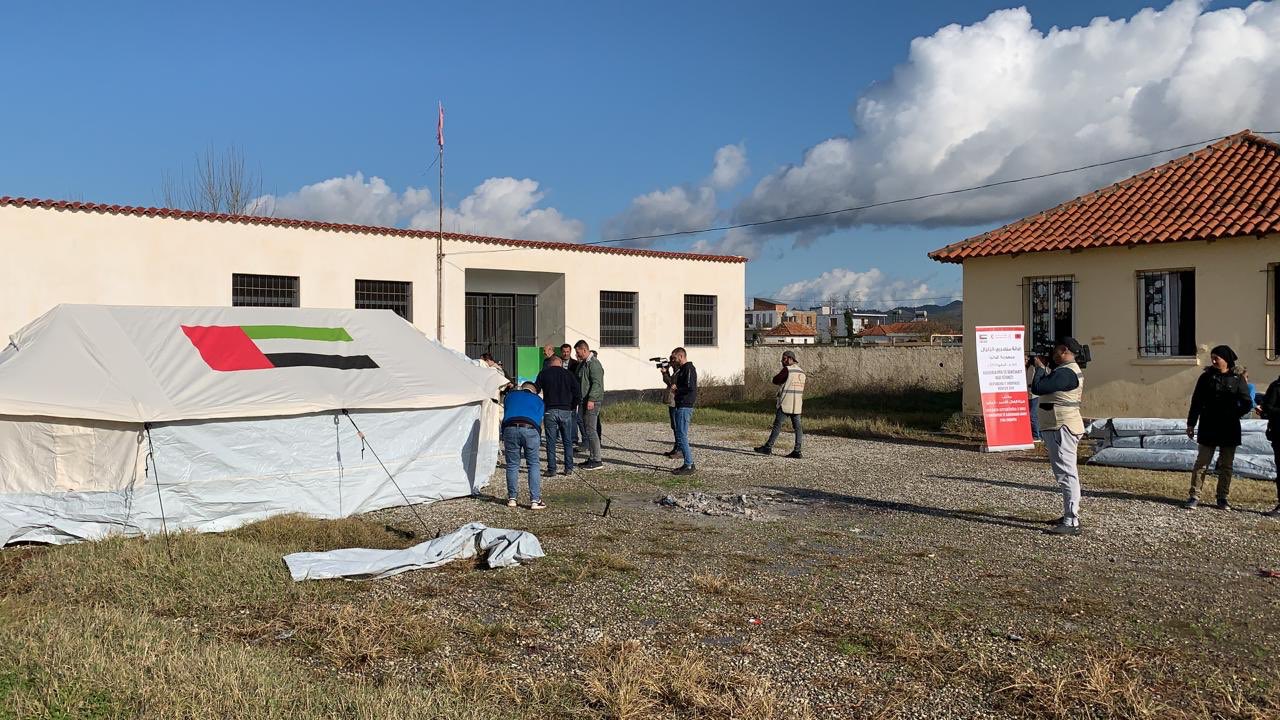 IHC continues to provide emergency relief to the affected population, supported by a "Flash Studio" gathering on-ground information in real-time, to ensure efficient response for those affected by the earthquake. For more information about their ongoing response, visit their website at: https://www.ihc.ae/