NRS Relief shows support for #BalanceForBetter on International Women's Day
by Wieke de Vries, Senior Marketing & Communications Manager at NRS International
"The future is exciting. Let's build a gender-balanced world."
Employees of NRS Relief have shown their support for gender equality, one day prior to International Women's Day 2019. This year's theme is 'Balance for Better', celebrating the social, economic, and political achievements of women. This message refers to the fact that everyone has a part to play – men and women – and aims to achieve gender parity.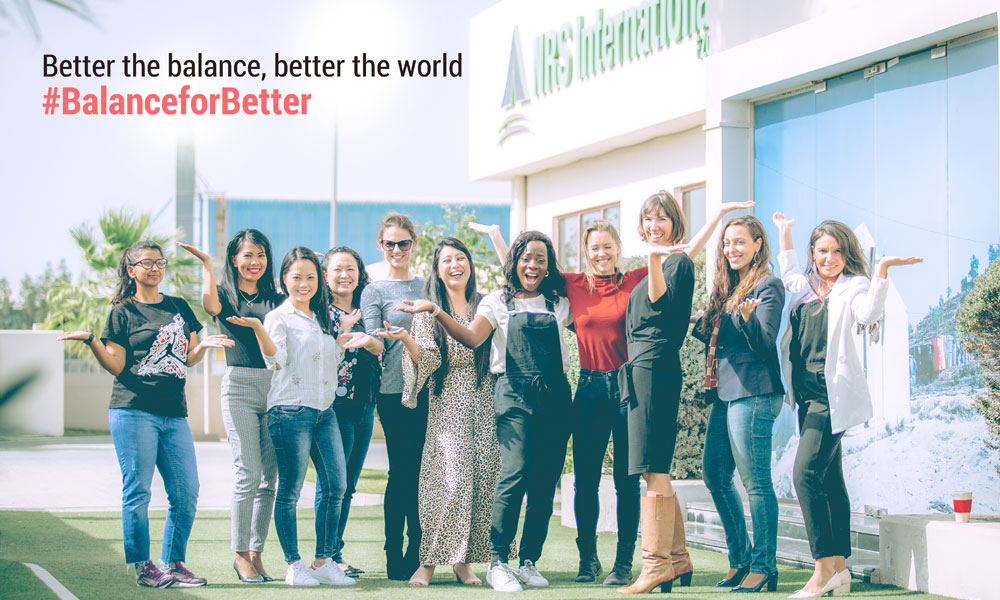 The team came together to watch a video about the gender pay gap, to discuss unconscious gender biases, as well as NRS Relief's commitment towards gender equality. At NRS Relief, we believe that gender balance is not a women's issue, but rather an economic issue. As such, we are an active member of the UN Women's Empowerment Principles movement to adhere to set of principles to support women in the workplace.
Next, employees were invited to participate in a photoshoot to support the #BalanceForBetter campaign, visualizing the power of parity. The result is a series of personal portraits, that are shared on various personal and company channels. Messages shared on social media supporting the digital movement included: 'I will help forge a more gender balanced world', 'We will maintain a gender parity mindset' and 'I will celebrate women's achievements'.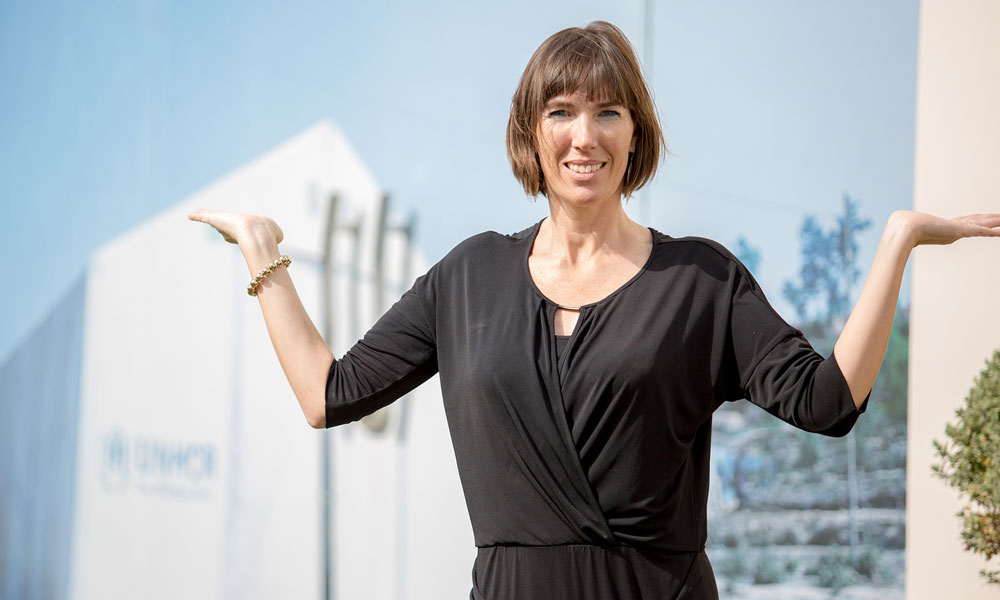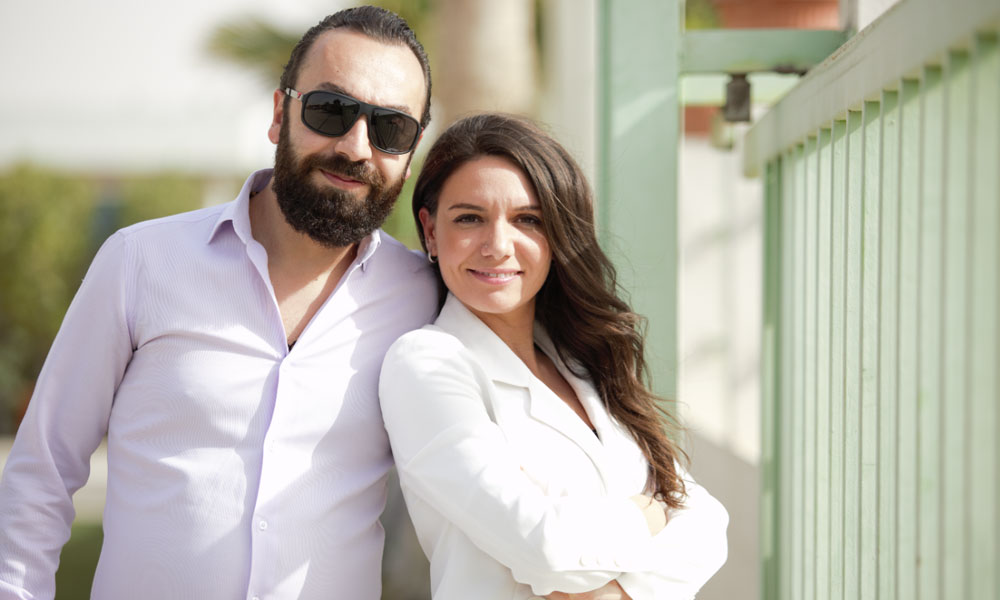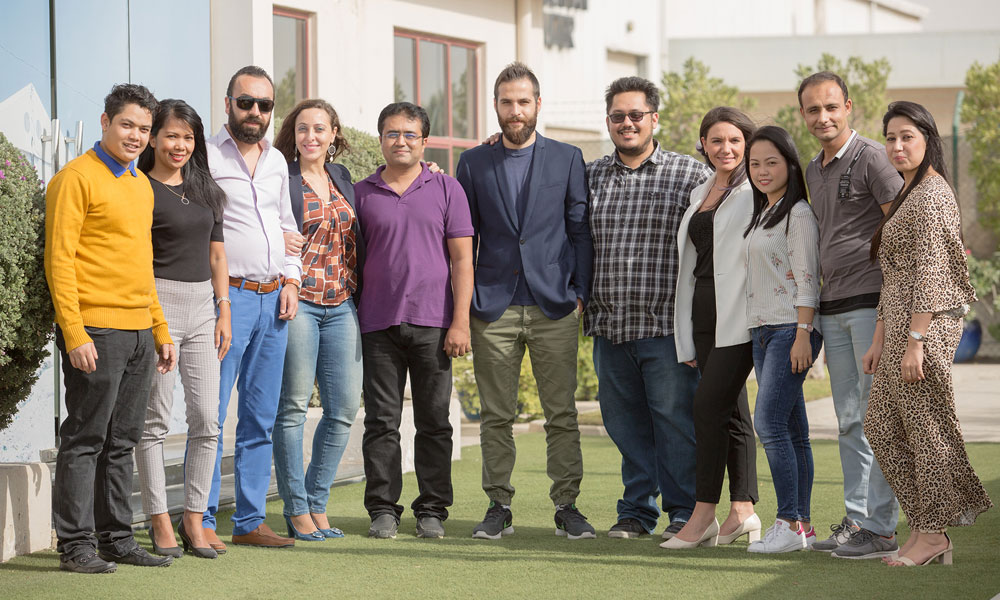 Gender equality in the humanitarian supply chain
Gender balance and diversity are very much present at our headquarters in Dubai where our staff consists of 16 different nationalities, and 42% of women. Female representation at leadership positions amount to two thirds in management categories.
That said, our ambition is that every woman in the humanitarian supply chain benefits; from the women producing tents or buckets in the factory in Pakistan, to the women using them in the field. Women, children and elderly make up 80% of the refugee population and often male heads of the household are absent. Refugee women and girls are particularly vulnerable and continue to suffer endemic sexual violence and discrimination and to be marginalized, their voices and capacities ignored.
Join the movement
We encourage every company to join the UN WEPs, for the obvious reason that it makes business sense. Time and again, research has shown that gender diversity and equality in the workplace enables businesses to benefit from greater levels of productivity, organizational effectiveness, return on investment and consumer satisfaction.
For example, a recent study shows that women work 10 percent harder than men in today's offices, yet they still make only 81.8 percent of what men earn for the same work. Other research conducted by McKinsey suggests that companies who ensure gender diversity on their executive teams, were 21% more likely to experience above-average profits.
Governments, including the United Arab Emirates (UAE), also recognize that the Sustainable Development Goals (SDGs) and national economic growth targets cannot be achieved without a rapid move towards gender parity. SDG #5 Gender Equality and its subsequent targets, sits at the heart of these policy developments.
Sources: