NRS Relief Unveils Cutting-Edge Recycled Product Line and Expands Its Diverse Portfolio with an Inflatable Tent at Aidex.
Dubai, 25 October 2025 – Introducing the Newest Member of NRS Relief's Shelter Family through an immerse VR-Tour.
In a stride towards eco-consciousness and technological innovation, NRS Relief presents its pioneering approach to shelter exhibition through Virtual Reality (VR). This avant-garde concept has been designed to comprehensively showcase all pertinent features and optional add-ons of our family and multipurpose tents, ushering in a new era of interactive shelter presentation.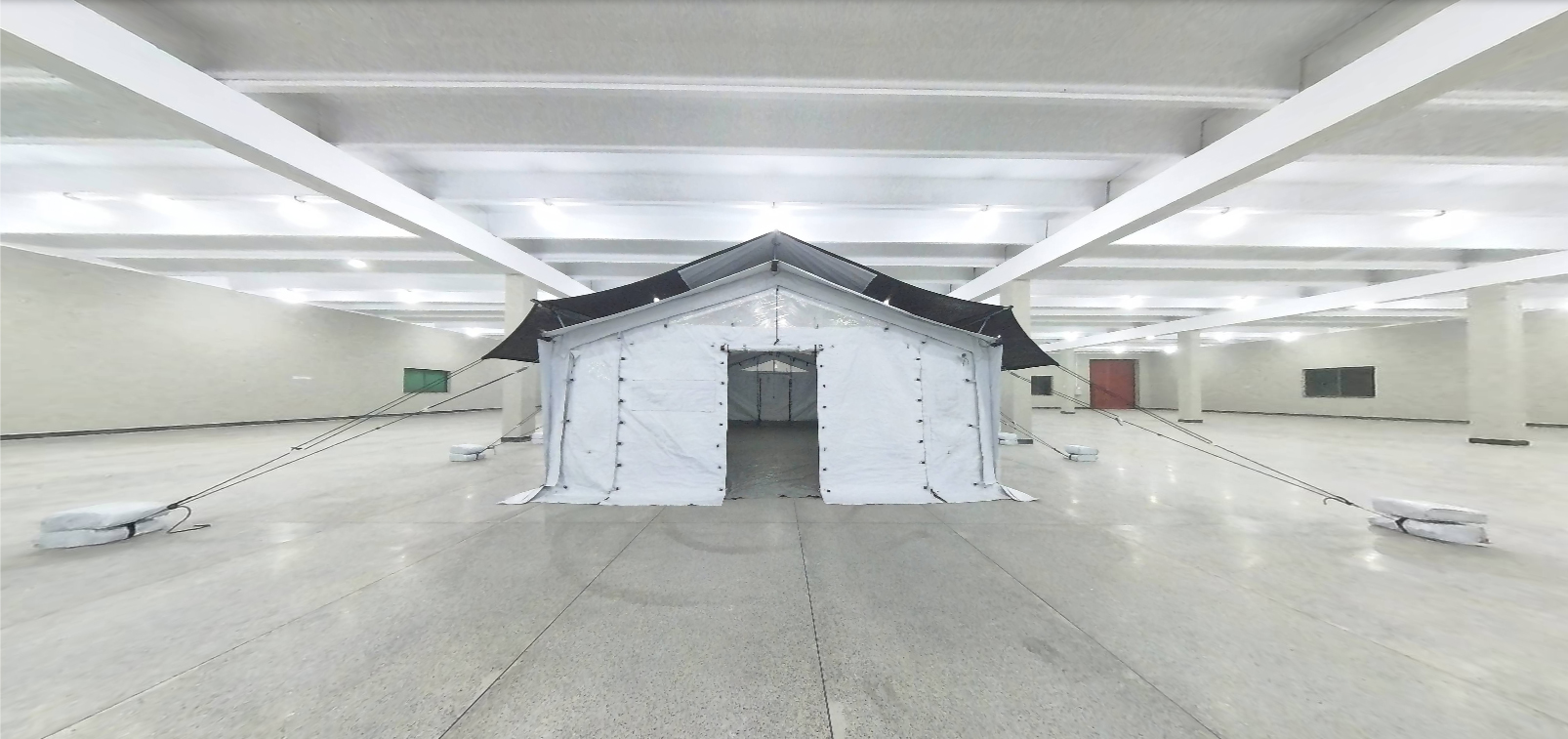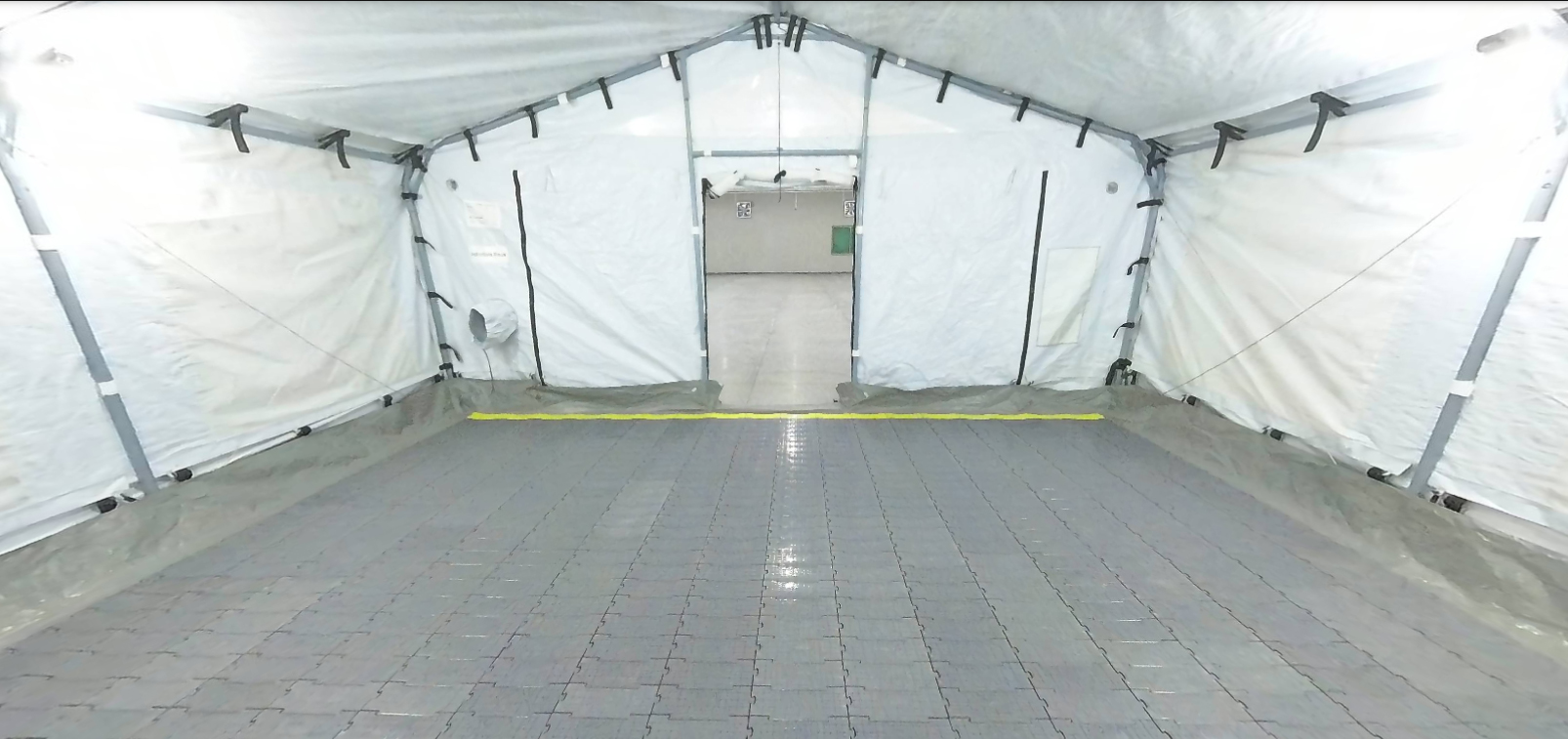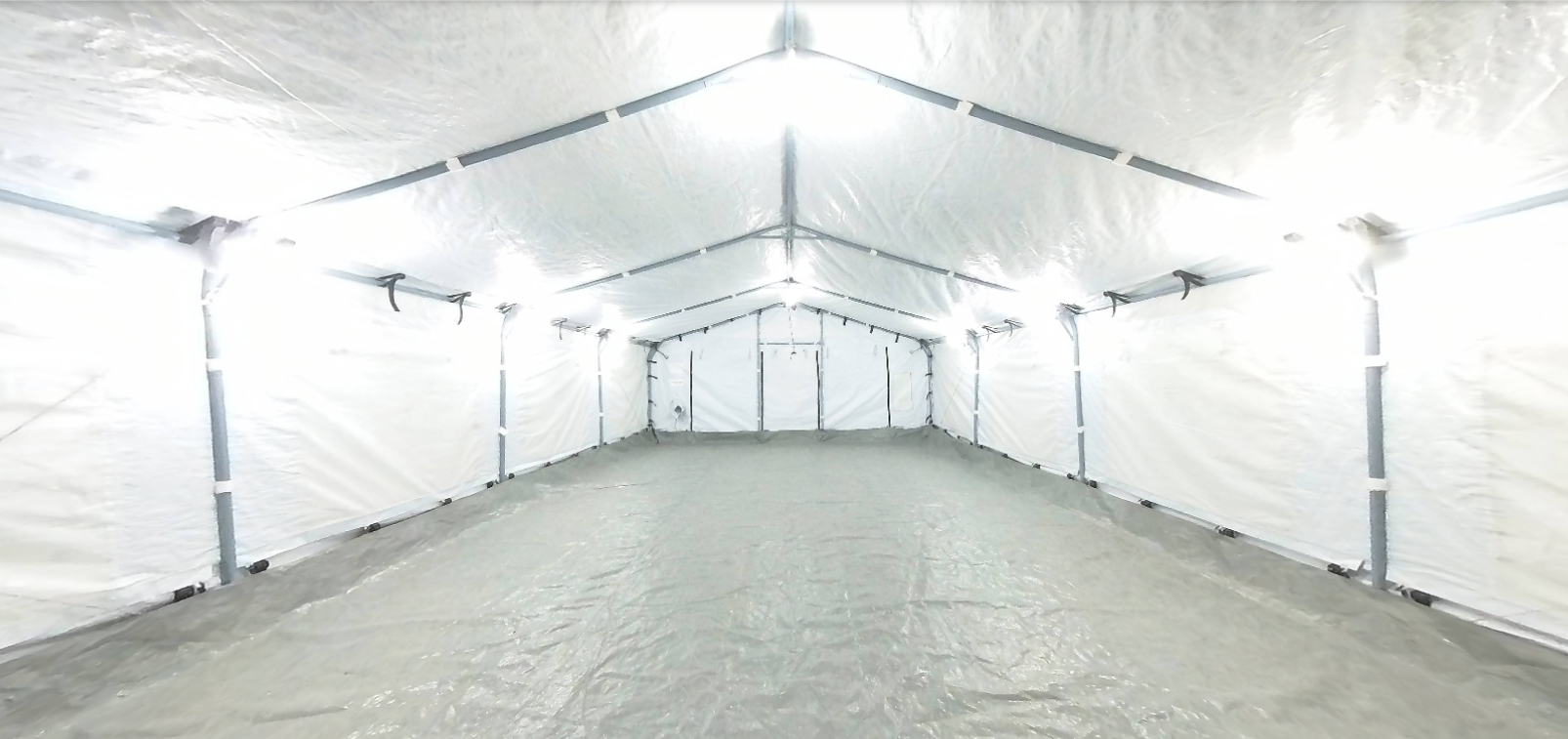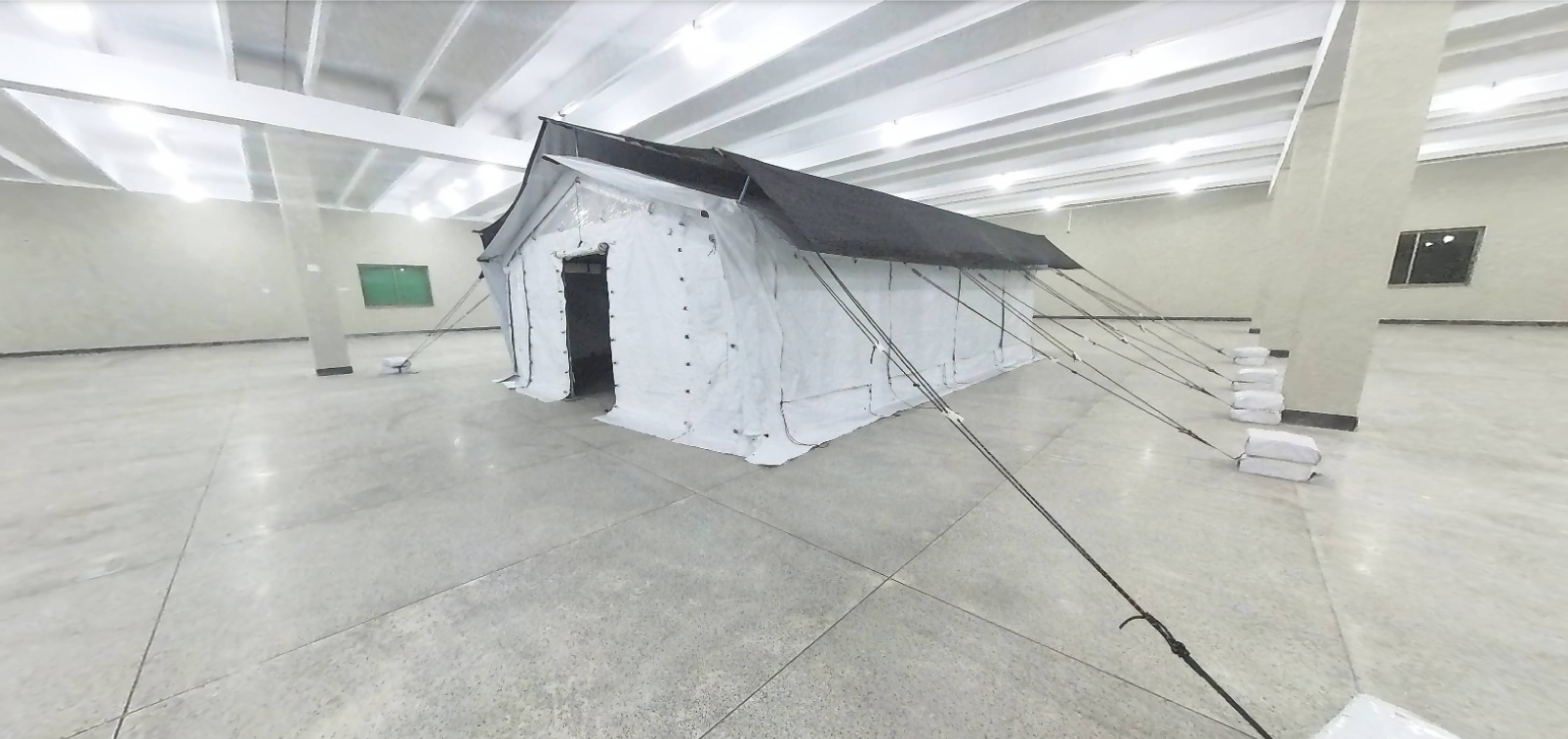 This is a new approach we are taking for product display. Traditionally, presenting our shelters at international events and exhibitions involved the physical transportation of one tent in its original or custom size, from our manufacturing facility in Pakistan to various locations worldwide. With the adaptation to VR technology, not only we want to obviate the need for physical transport, but also reduce greenhouse gas emissions associated with airfreight, according to Lana, Marketing Manager. Additionally, the capability to view a tent from an elevated vantage point, approximately 5 metres above,as well as the incorporation of voice-over explanations of features, lends a unique perspective that facilitates amore profound understanding of its design and functionality.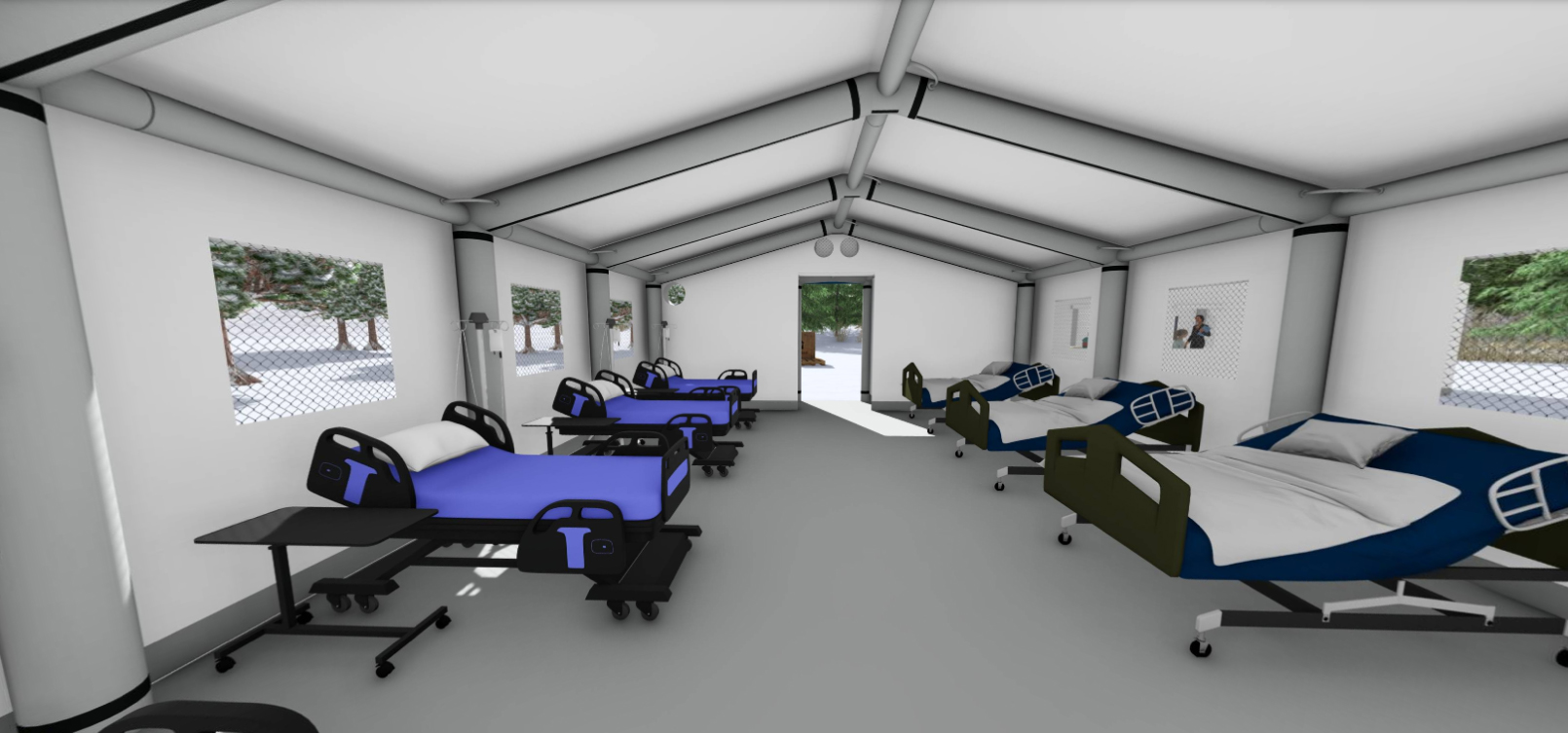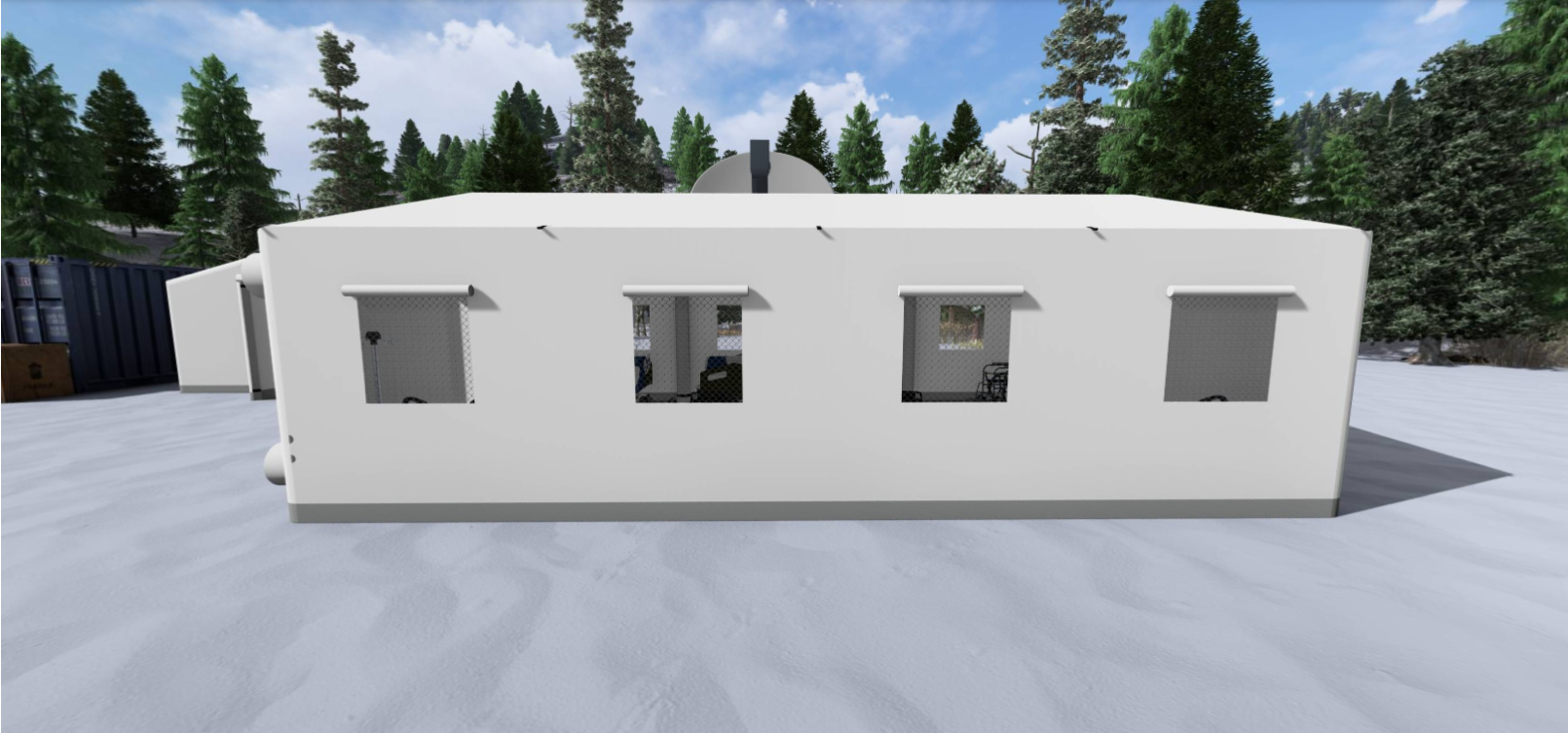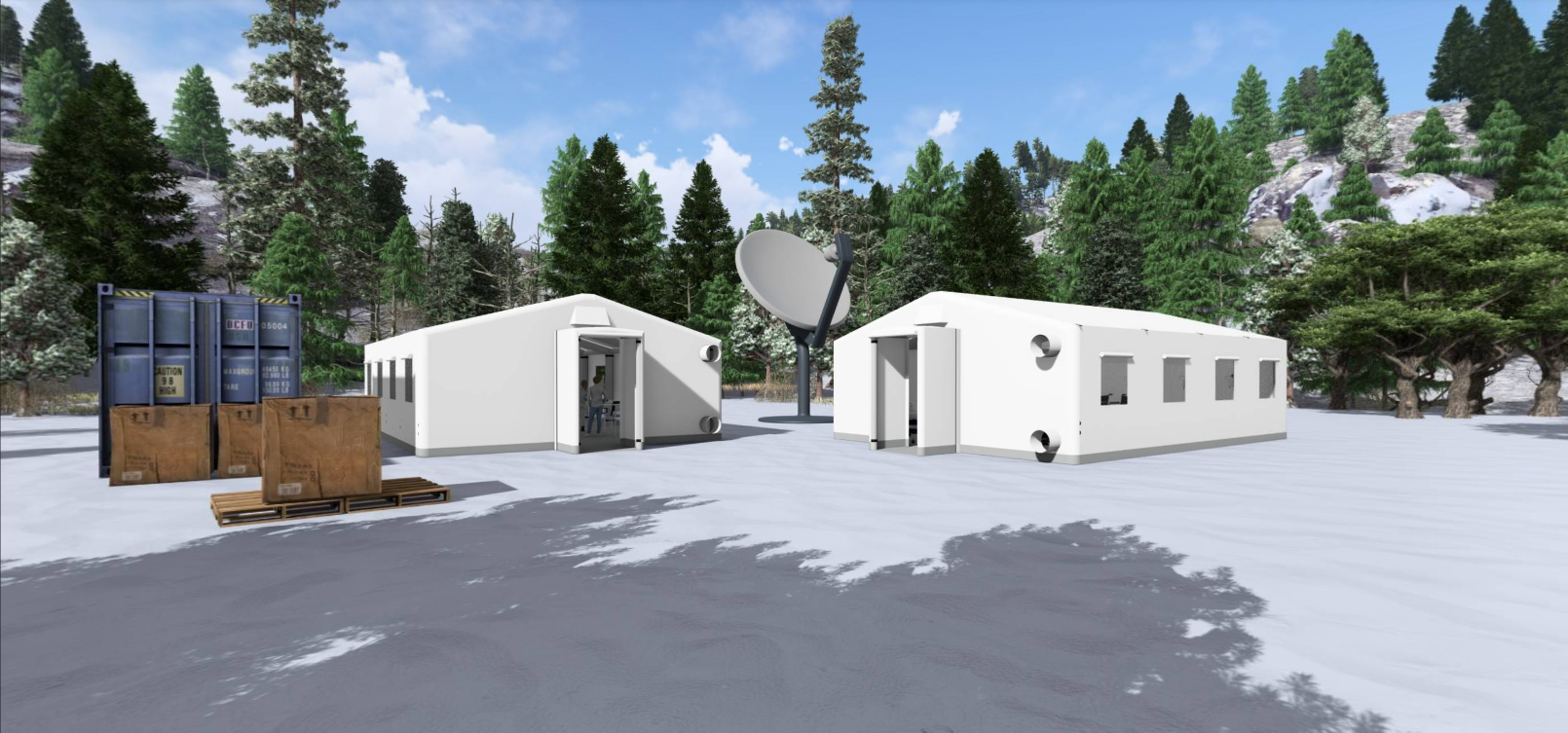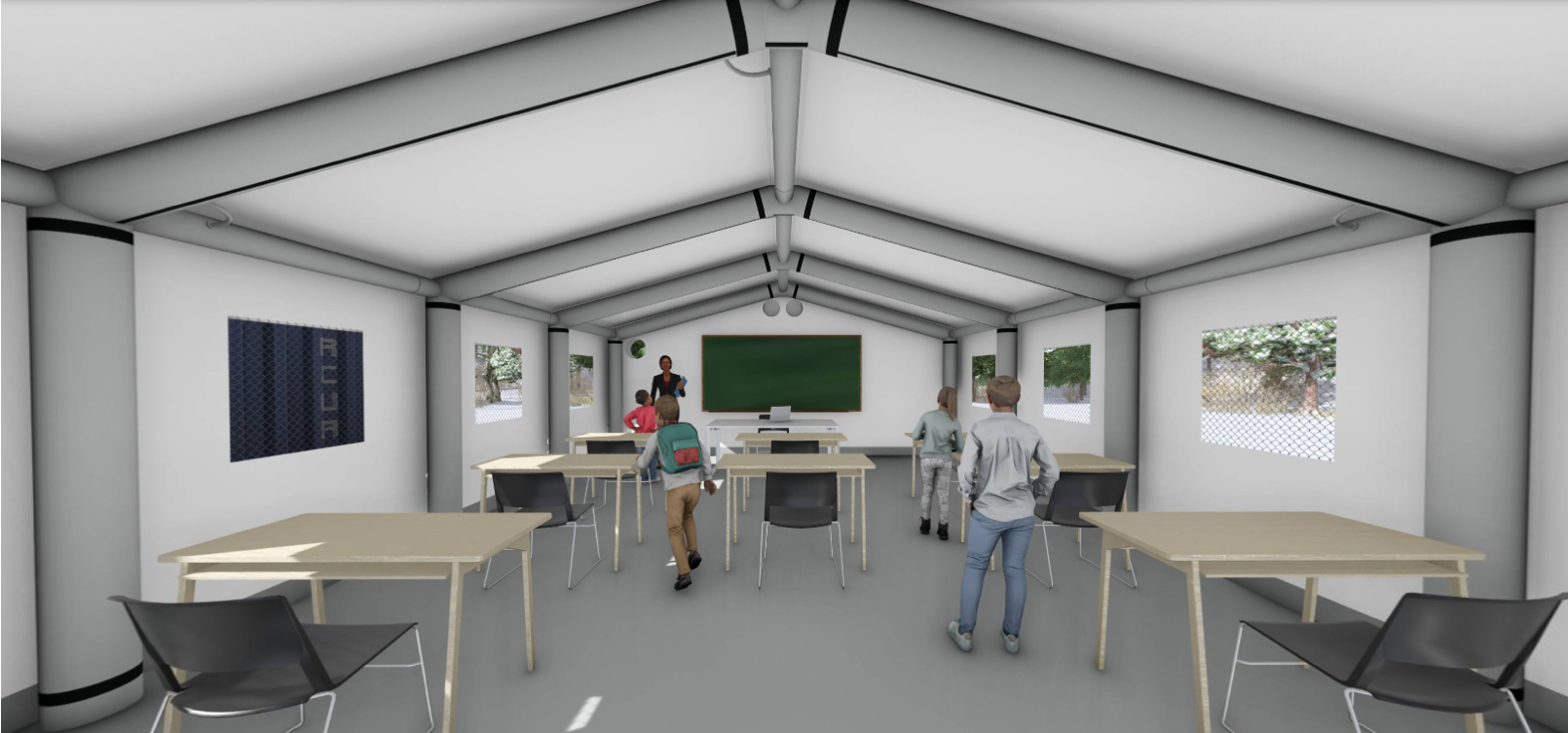 NRS Relief unveiled its new inflatable tent for rapid deployment, "Huggy Air," at Aidex 2023, representing yet another significant step in its enduring journey of innovation and technological advancement. Huggy Air is engineered for a swift setup with its air-pressurised fabric structure, making it ideal for critical applications like medical emergencies. These lightweight tents play an essential role in mobile clinics and hospitals, providing flexible space for patient wards and various auxiliary functions. HuggyAir, designed for rapid deployment – to be in use from a few hours to a few weeks- offers a swift and efficient solution. For extended or longer-term use, we recommend exploring our metal-framed tent options.
Huggy Air's VR presentation was just the beginning. At Aidex, Huggy HPT 48, equipped with an array of add-ons including the winter module, winter liner, hard and soft flooring, as well as a solar and electric lighting kits, captured the attention and admiration of visitors. Furthermore, the debut of our innovative cross and corridor modules has streamlined the process of connecting Huggy HPT tents of any size, ensuring seamless mobility during robust weather conditions.
Aidex attendees had the opportunity to explore GeoHome, the geodesic family tent, through immersive VR tours. Using a VR headset, effortless navigation through its features and available add-ons was made possible. GeoHome showcased its two-layer design, consisting of an outer tent and a shade cover, providing reliable fire resistance, waterproofing, and UV protection.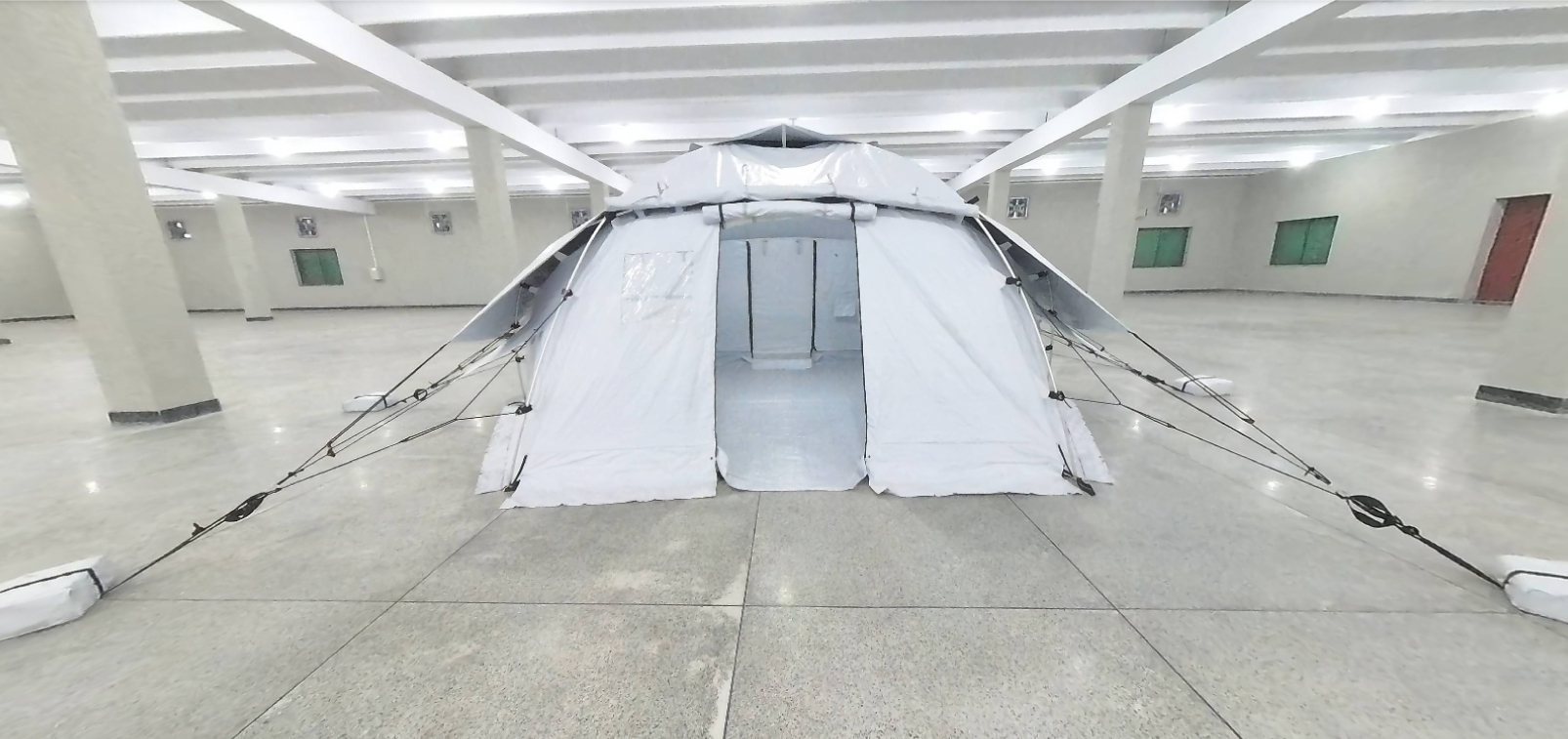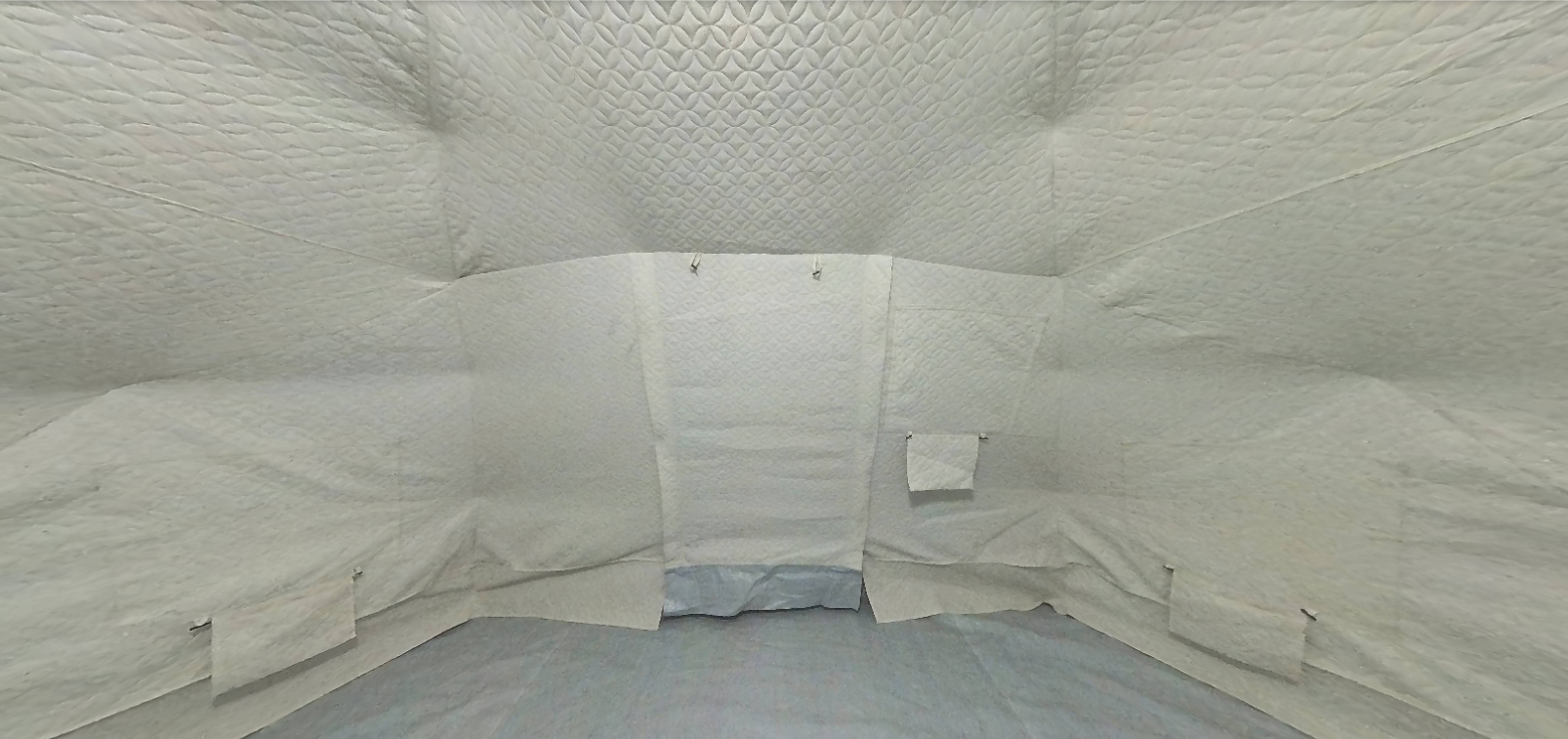 NRS Relief Unveils Innovative Recycled Core Relief Items at Aidex
Our commitment to embed a sustainable approach into our business operations reflects into the products we design, develop and manufacture. NRS Relief, a leading global humanitarian solutions provider, displayed a product line featuring core relief items crafted from recycled materials, firmly embracing sustainability and circular economy principles.
Our recycled blankets, comprising high, medium, and low thermal blankets, are crafted from 100% recycled polyester, setting the standard for eco-conscious production practices. We carefully review our material choices, ensuring products are made from recycled material and are 100% recyclable at the end of their lifespan.
Our sleeping mat, weaved from 100% post-consumer waste recycled materials, plays a pivotal role in reducing the demand for virgin resources. Similar to our blankets, the sleeping mat employs closed-loop production techniques, conserving 88% of water, reducing carbon emissions by 70%, and ensuring recyclability, showcasing our unwavering commitment to Sustainability Development Goals 6, 12, 13, and 15. Innovations continue with the range of water containers, both composed of a blend of virgin and post-consumer waste recycled materials, seamlessly aligning with SDGs 8, 9, and 12.
NRS Relief's recycled product line, unveiled at Aidex, not only reduces the environmental footprint but also ensures the highest quality of humanitarian aid items. Embrace sustainability today for a thriving tomorrow. Be the change that counts and join us in crafting a brighter future!