NRS Relief launched an immediate humanitarian response to the 2023 Türkiye-Syria earthquake.
Affected people have received thousands of core relief items in response to the emergency caused by the earthquake in Türkiye and Syria through the efforts of NRS Relief.

NRS Relief, a global supplier of humanitarian aid products, has played a crucial role in providing essential relief items to support emergency response efforts following the earthquake in Türkiye and Syria. Since the beginning of the emergency, NRS Relief has mobilised over 25,000 Viva family tents, 100,000 high thermal blankets, and tens of thousands of other core relief items such as bedding kits, sleeping mattresses, tarpaulins, and water containers.
Situation Overview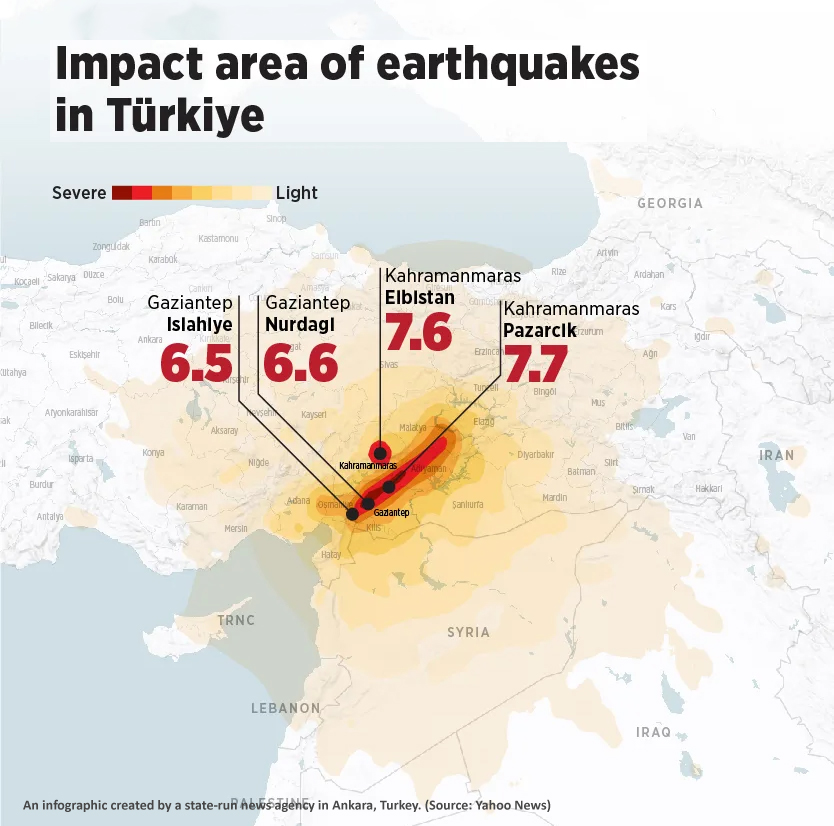 Türkiye and north-west Syria were hit by a powerful 7.7 magnitude earthquake on 6 February 2023, resulting in close to 57,200 reported deaths: more than 100,000 in Türkiye and above 7,200 in Syria. It is Türkiye's strongest earthquake since 1939. The earthquake has left the region in a state of chaos, with aftershocks and a second earthquake of 7.5 on the Richter scale being felt soon after. Reports indicate that the epicentre of the second earthquake was in Ekinozu/Kahramanmaras province, with tremors felt in Gaziantep and neighbouring regions.
The humanitarian situation in north-west Syria has been heavily impacted, with over 4.1 million people relying on assistance. The majority of those affected are women and children. The earthquake has further compounded the challenges faced by Syrian communities, who are also grappling with an ongoing cholera outbreak and harsh winter conditions. NRS Relief, along with trusted partners, has provided all necessary humanitarian aid to those affected by the earthquake.
NRS Relief Humanitarian Aid
Two months following a catastrophic earthquake in Turkey, more than 2.7 million individuals continue to be displaced, with 1.6 million residing in shelters. One week ago only, 1,000 family tents delivered from the manufacturing unit in Pakistan reached the city of Hatay, Turkey. 
Since the beginning of the emergency response, NRS Relief has mobilised a total of 25,000 family tents, 100,000 thermal blankets, 17,000 winterization kits, bedding, mattresses, tarpaulins, and water containers. We prioritise durability and functionality in our high-standard products. We have ample inventory ready to deploy quickly and manufacture items in short lead time by scaling up the production capacity as and when needed.
About us
NRS Relief has a long-standing commitment to humanitarian aid efforts worldwide and has provided essential family tents, high thermal blankets, bedding kits, sleeping mattresses, tarpaulins, water containers, solar & winterization kits and more in response to many global emergencies over the years. The company's dedication to supporting emergency response efforts and delivering essential aid items to those in need has earned it a reputation as a trusted and reliable partner in the humanitarian aid industry.
For more information about NRS Relief and its humanitarian aid products and services, please visit our product section.