Rohingya refugees, the crisis still lingers…
Two years after the exodus of the Rohingya people from Myanmar, problems are far from over, as their everyday struggle continues in Bangladesh's refugee camps
The last week of August marks the second anniversary of the Rohingya Crisis that triggered the forced displacement of over 900,000 people. The minority was forced to flee their native settlements after extreme violence broke out in Myanmar's Rakhine State. This was dubbed "the fastest growing refugee emergency in the world", with an average influx of 143,000 people every day and 10 people every minute, into neighboring Bangladesh. Women, children, infants and elderly people comprised the vast majority of those who settled in the refugee settlements of Kutupalong and Nayapara in Bangladesh's Cox's Bazar district.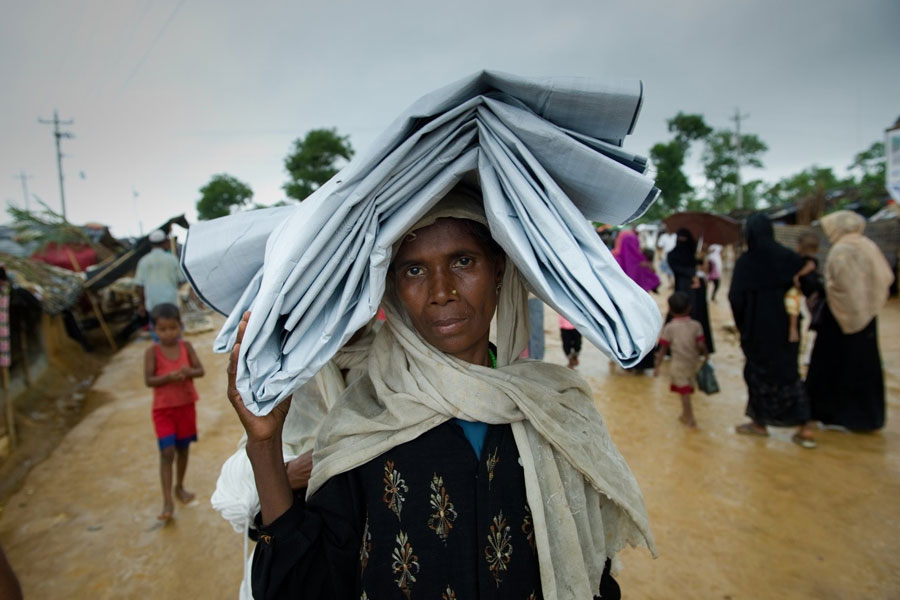 In response to the enormity of the crisis, NRS Relief took charge as a leading manufacturer of relief items and ensured aid through our award-winning Rapid Response Strategy (RRS). This is a two-pronged strategy involving the mobilization of relief goods from emergency warehouses as well as field assessments to ensure appropriate assistance. We utilized land and sea channels to successfully supply more than 100,000 thermal blankets, more than 200,000 sleeping mats, 60,000 tarpaulins, 36,000 water container and four mobile storage units to the displaced Rohingya population in Bangladesh.
The provision of supplies was complemented by field assessments conducted by Martina Aureli, our Sales & Business Development Manager overlooking Asia and Oceania region. After her visit to Cox's Bazar district, Martina was able to provide key insights to optimize our intervention. She was also able to interact directly with our beneficiaries and understand the indispensable role our relief goods played in the survival of a trauma stricken population. She commented; "Thousands of robust poly-cotton family tents, many of which were our Viva Family Tents supplied by us, became new homes, providing protection, dignity and safety". She also highlighted the significance of high-quality tarpaulins made of strong material that offers shelter from the weather, stability in wind and UV-resistance. Being in the field, she could draw parallels between poorly built makeshift shelters and a solid bamboo structure covered with tarpaulins, providing adequate shelter against torrential rains in Cox's Bazar. To this day, we continue to support organizations active in responding to the crisis by supplying our relief items, water containers and multipurpose structures.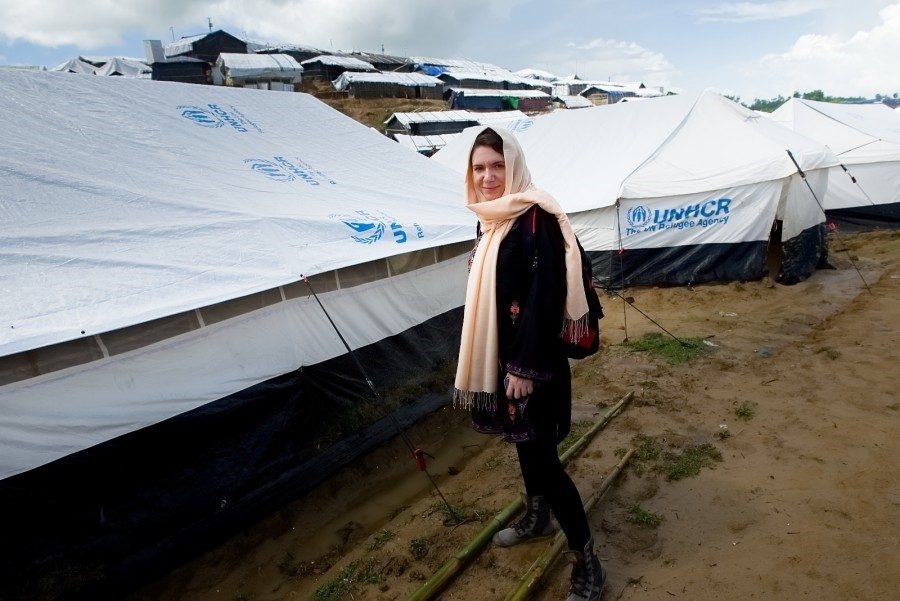 However, the crisis still lingers for the displaced Rohingya community, and plans to move beyond immediate relief have failed thus far. Only 40% of the UN's appeal has been committed. As a result, the displaced population is living in overcrowded shelters with a gross shortage of basic amenities. In interviews with Amnesty International a refugee describes their living conditions: "Our houses are unbearably hot. Our water pumps and toilets are right on top of where we eat and sleep. We cannot go on living like this". Let the host country, the local and international community, the aid agencies who are providing tireless support to the refugees and suppliers work together to ease the situation.