'Bag of Hope' event on World Refugee Day 2019 gets UAE media coverage
In a unique press event in the region, we have joined forces with The Dubai College of Fashion & Design (CFD) and the International Humanitarian City (IHC) to host a sustainable fashion show to mark World Refugee Day 2019. The 'Bag of Hope' event, which took place on 19 June at the IHC showroom, aimed to raise refugee awareness, promote sustainable supply chain and create social impact through the power of fashion.
The story was picked up by three national publications in the UAE and was widely reported and shared online and on social media.
Print
1. Gulf News, 09 July 2019
All about hope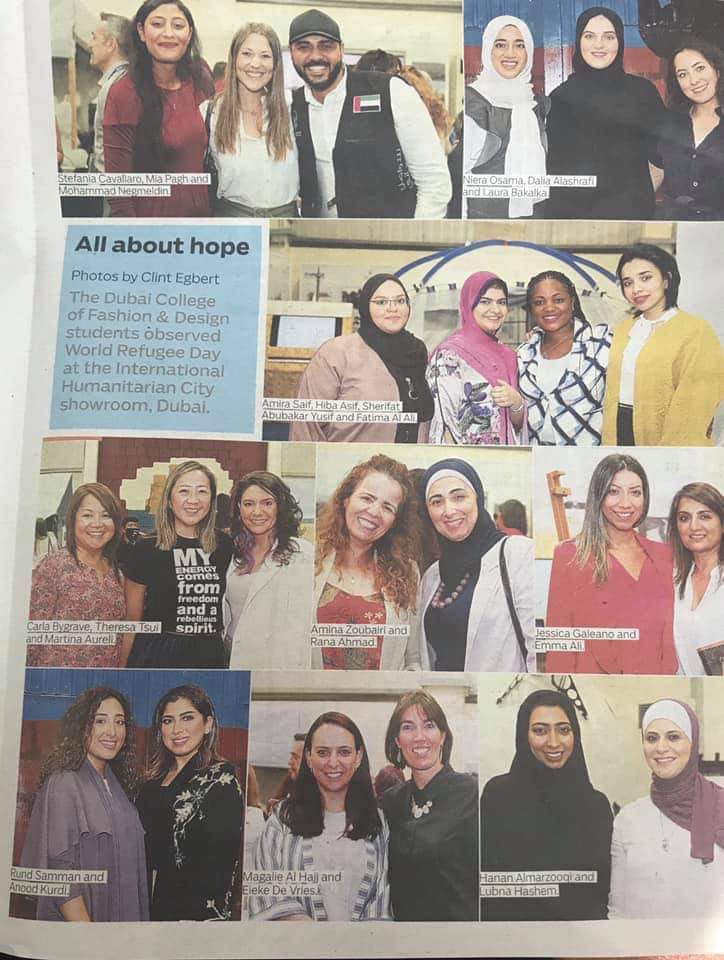 2. Khaleej Times, 20 June 2019
Students design bags out of refugee tent material

Online
1. The National, 19 June 2019
Message of hope: Dubai students repurpose tents into totes for World Refugee Day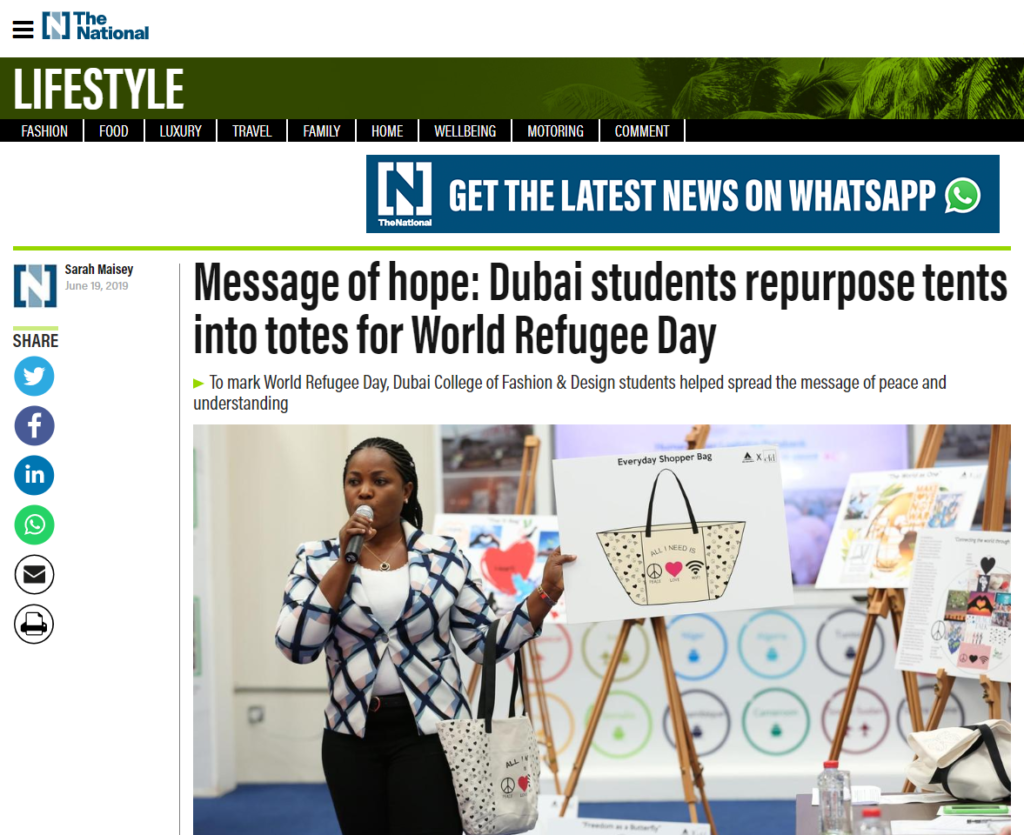 2. Khaleej Times Online, 19 June 2019
Students in Dubai design bags out of refugee tent material
3. Khaleej Times Press Reader, 20 June 2019
3. UAE News 24/7, 20 June 2019
'Bag full of hope' CFD student design competition on World Refugee Day 2019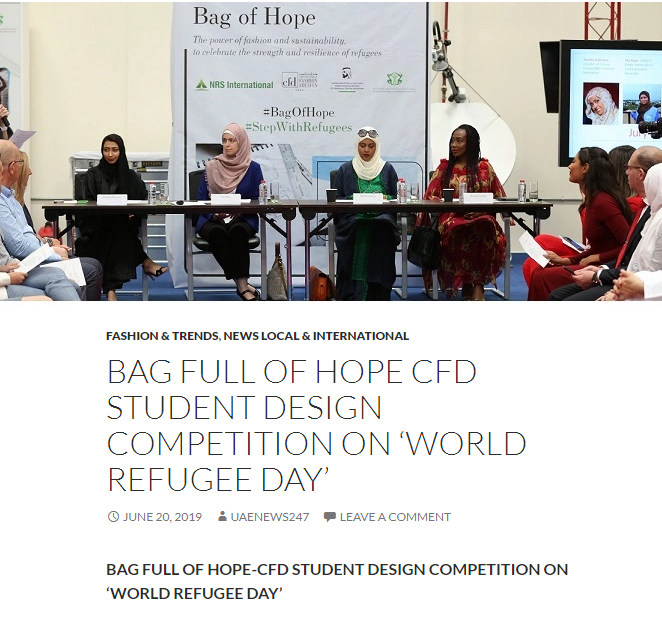 4. UAE-Voice.com, 21 June 2019
Students in Dubai design bags made out of refugee tent material

5. Big Time Daily, 21 June 2019
Four students in Dubai design fashion bags from refugee tent material
6. Dubai Informer, 19 June 2019
Students in Dubai design bags out of refugee tent material
7. CFD Dubai, 29 June 2019
Students in Dubai design bags out of refugee tent material
Social media
1. @IHC_UAE on Twitter:
In commemoration of #worldrefugeeday, we hosted a unique #sustainable #fashion event in our showroom. Students revealed bag creations made out of upcycled refugee tent waste material!

Shout out to the jury members, partners, guests, and winners! pic.twitter.com/aJ29oJpDqc

— IHC (@IHC_UAE) June 20, 2019
2. @The College of Fashion & Design – Dubai on Facebook:
Related news
Dubai fashion students create bags from upcycled tents for World Refugee Day